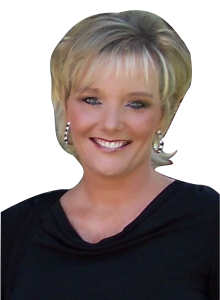 Kaye M. Alderman is a board certified family law attorney dedicated to guiding you toward the most effective approach for your family law issue.
Board Certified by the Texas Board of Legal Specialization in Family Law

More than 20 years of experience with all aspects of family law

Committed to helping you find solutions to complicated family questions
J.D., South Texas College of Law, 1995
B.A., Stephen F. Austin University, Summa Cum Laude 1992
Majors: Speech Communication and Sociology
Minor: Psychology
Texas Board of Legal Specialization: Family Law
State Bar of Texas, 1996
The College of the State Bar of Texas Fellow, 2014
District 2 Grievance Committee of State Bar of Texas, 2013 – present
Texas Bar Foundation Fellow, 2013 – 2014
Angelina County Bar Association President, 2013 – 2014
Chairman of the advisory board for the paralegal curriculum at Angelina College, 2017-2018
Family Law Section of the State Bar of Texas
Computer and Technology Section of the State Bar of Texas
Alternative Dispute Resolution Section of the State Bar of Texas
Texas Academy of Family Law Specialists
Texas Association of Mediators
Texas Family Law Foundation
Collaborative Law Institute of Texas
International Academy of Collaborative Professionals
National Association of Counsel for Children
American Bar Association
Angelina County Bar Association
Leadership Texas Alumnae Association
Angelina County Chamber of Commerce
Women in the Profession State Bar Committee
"I decided to re-enter the academic world and attend law school for the purpose of practicing family law after my youngest son was born. My husband, Bob Alderman, was already a practicing attorney in Lufkin. I attended South Texas College of Law in Houston and commuted, some semesters on a daily basis, from Lufkin to Houston and back. Without Bob's help with school, dance, baseball, soccer and various other activities of our four children, I would not have been able to accomplish my career goal.

Shortly after I became licensed, I opened a solo family law firm in Lufkin, growing from one legal assistant (Tiffani) to the four assistants currently on our team. We enjoy offering a comprehensive family law practice to select clients. My purpose is to assist each client through what can be the most difficult time of their life, to help them understand the law as it applies to their case, to stay focused and to prioritize the overall best interest of the family and the children.

For more than 20 years, I have enjoyed representing clients in all eleven counties of East Texas! If you have a family law question, let us help you!"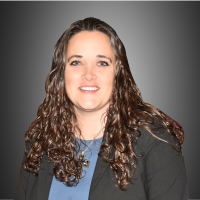 TIFFANI HATCHER
OFFICE MANAGER &
LEGAL ASSISTANT
Tiffani Hatcher has been a legal assistant and office manager with the Law Office of Kaye M. Alderman since 1999. She graduated Summa Cum Laude from Stephen F. Austin State University. She is a wife, mother of three, and pre-school teacher at Keltys First Baptist Church.
"Very rarely do people come into our office because something good has happened. We assist our clients in some of the most difficult times in their lives. I see my work not just as a job, but as a mission to help others. In keeping my priorities of God, family, then office, I am better equipped and grounded to help clients navigate when they find themselves in the storms of life and the confusion that can be family law. I want our clients to feel like they have been strongly represented in all aspects of their cases but to also know, that at the end of their legal journey, they are going to be just fine and they have a true advocate."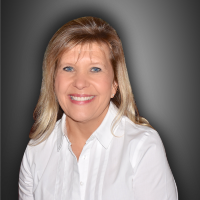 CECILIA FLOYD
LEGAL ASSISTANT
Cecilia Floyd joined the Law Office of Kaye M. Alderman in September of 2012. She attended Tyler Junior College and has over 21 years legal secretary experience. Cecilia enjoys spending time with her husband and twin daughters. She is currently on the Staff Parrish Committee with the First United Methodist Church and Secretary for the Hudson Project Celebration Committee.
"Legal issues dealing with family can be difficult. I am passionate in assisting clients in achieving an amicable resolution to an often stressful and emotional situation involving divorce, complex property division and child custody issues. I handle each and every case with confidentiality, respect, care and efficiency. I am thankful that I get to know each client personally and can help them make the necessary adjustments in their personal lives and guide them during the pendency of their case."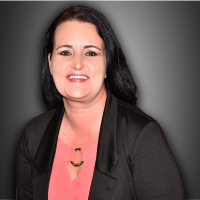 JENNIFER HARVEY
LEGAL ASSISTANT
Jennifer Harvey has been a secretary and file clerk with the Law Office of Kaye M. Alderman since 2015. She now also serves as legal assistant for CPS cases. She is the mother of four teenagers and is currently completing her degree in Journalism at Angelina College, holds a staff position as editor of the Angelina College newspaper and serves as secretary of the Press Club.
"I have learned so much working in this field. It is a privilege to work with a group of people dedicated to helping others through what is often a difficult time in their lives.  The Law Office of Kaye M. Alderman represents the children that are in the care of Child Protective Services. Helping ensure they are safe and well taken care of in the future is a very fulfilling part of my job and I am happy to have the chance to make a difference in their lives."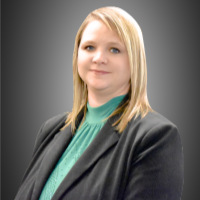 ANGIE LACKEY
LEGAL ASSISTANT
Angie Lackey has worked in family law firms for over 20 years beginning at age seventeen. She is married and has one son, Brock, who is 12. She and her family reside in Jasper, Texas. She began as a legal assistant with the Law Office of Kaye M. Alderman on February 1, 2016.
"I joined Kaye's team because she is very passionate about her family law practice and her clients and is very devoted to her own family. I believe it takes a person with strong family values and who puts God first in their life to have a successful family law practice. We have true concern for our clients and we are eager to help them in any way. We assist them in gathering information and discovery materials and in preparing for depositions, mediations and testimony at trial. We treat our clients like family by putting our hearts into each case."
Mrs. Alderman and her entire staff treated me as they would a family member, with respect and concern for my situation. All calls or inquiries were returned in a timely manner. Hopefully I will never need this type of legal assistance again, but I would not hesitate or second guess to refer Kaye Alderman to any of my friends or family, should they need professional counsel. Read more…
I would highly recommend Kaye Alderman. She is a caring, honest, attorney that will fight for your rights and do the difficult research needed to present the most effective case possible. Kaye and her staff are highly competent professionals. They genuinely cared about my family and our well being. Mrs Alderman still checks in from time to time for updates on my family and children via email 5 years after the case. She is hands down the best attorney I have ever worked with. Read more…
Mrs. Alderman was always prepared when we went to court and very effective in presenting my case. Due to her ability as a lawyer, the judge ruled in my favor and the court was persuaded to award to me the things that were legally mine. I highly recommend Mrs. Alderman as a very skilled and competent attorney. Read more…